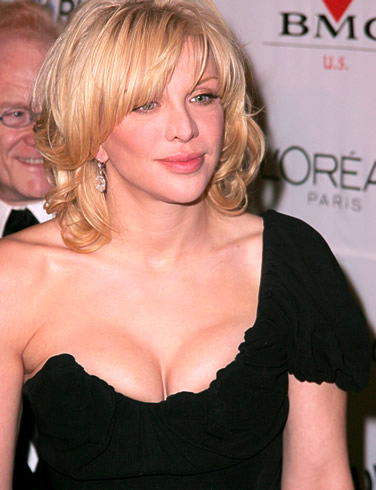 No wonder why she was so salty about Kathleen Hanna (Julie Ruin) and Adam Horowitz's AMEX Black Card!
American Express filed a lawsuit Wednesday in Los Angeles alleging that Courtney owes $352,059.67 that includes unpaid balances ($279,079.68 on a Centurion Card, $69,245.56 on a Gold Card and $3,734.43 on a Platinum Card), attorney fees, and late charges. American Express suspended her charging privileges after she both failed and refuse to make payments.
Courtney Love's publicist had no information as of Wednesday regarding the suit, but had left a message for Love's attorney. Courtney was also sued for libel in February for comments she made regarding a fashion designer on Twitter; And just last year Courtney was sued for one million by an advisory firm seeking it's share of proceeds from sale of Nirvana's publishing catalog.
Myspace and Twitter, Courtney Love is definitely in touch with the times, even at the age of 44.