We were fortunate enough to have one of our readers who recently received the Visa Black Card and send us photos of the unboxing as well as photos side-by-side to their Centurion Card. Without even diving deep into the benefits you can see right off that this card is more appropriately competing with the American Express Platinum Card, and you will see will see further from the photos and even the unboxing that the card does not "feel" that luxurious.
Here's the box as it arrives to your house: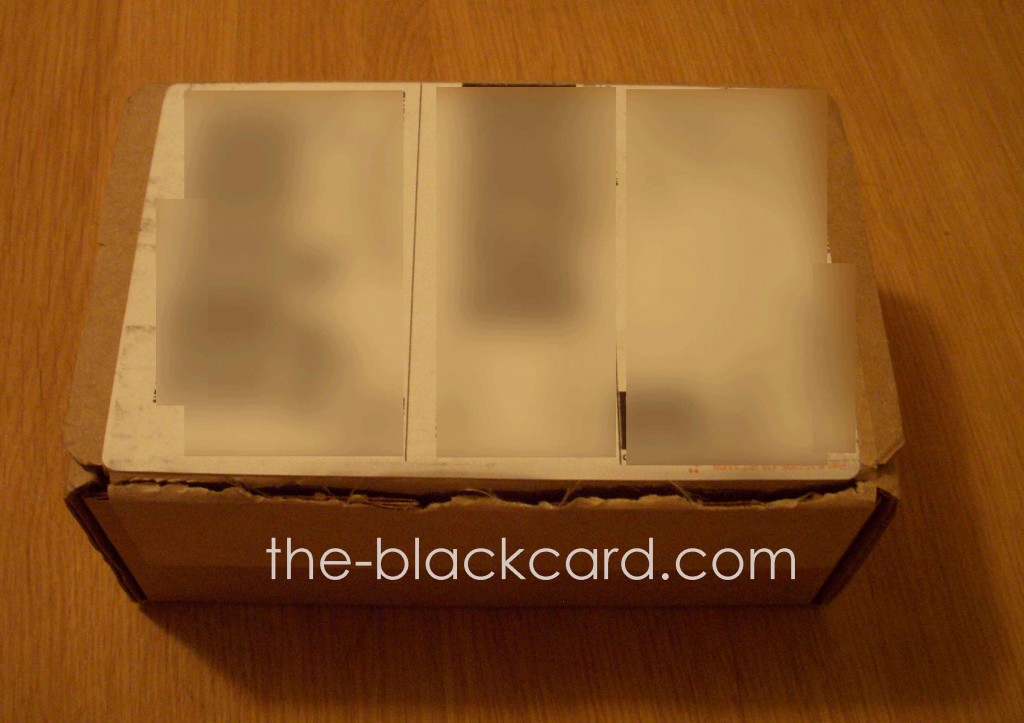 And our reader opening the box: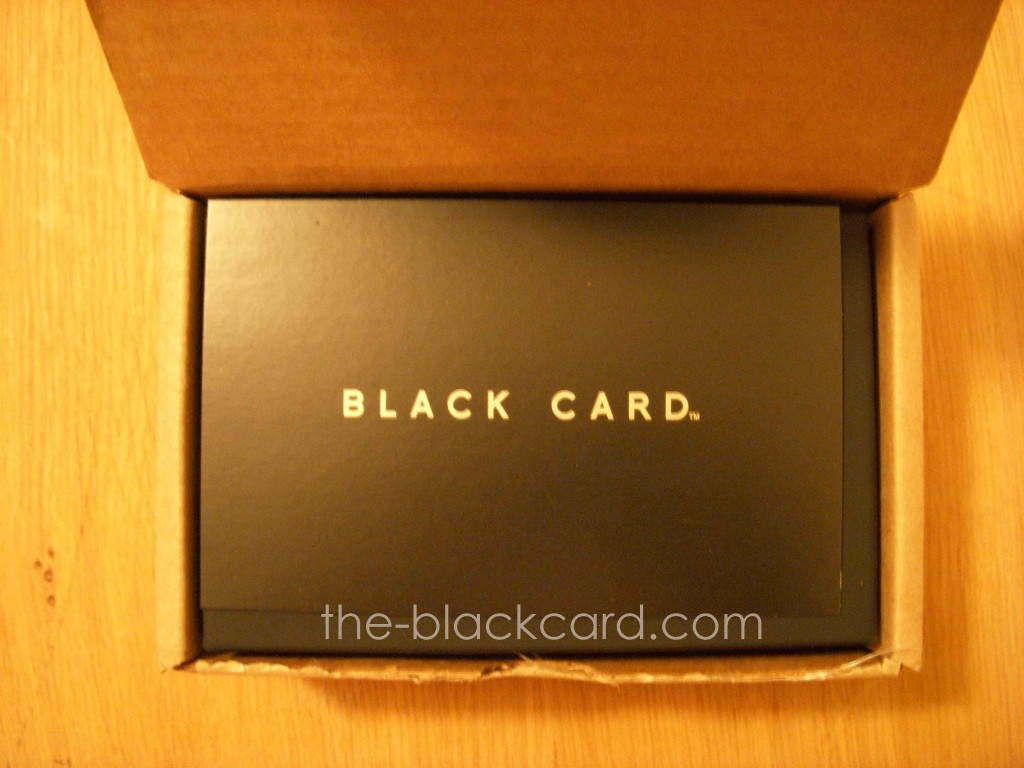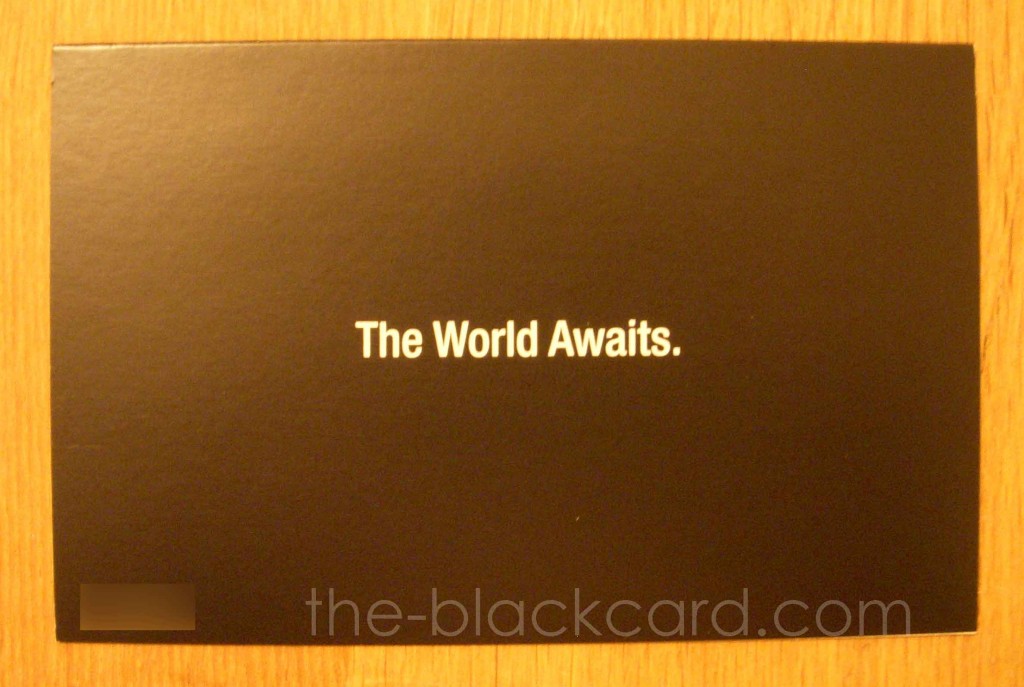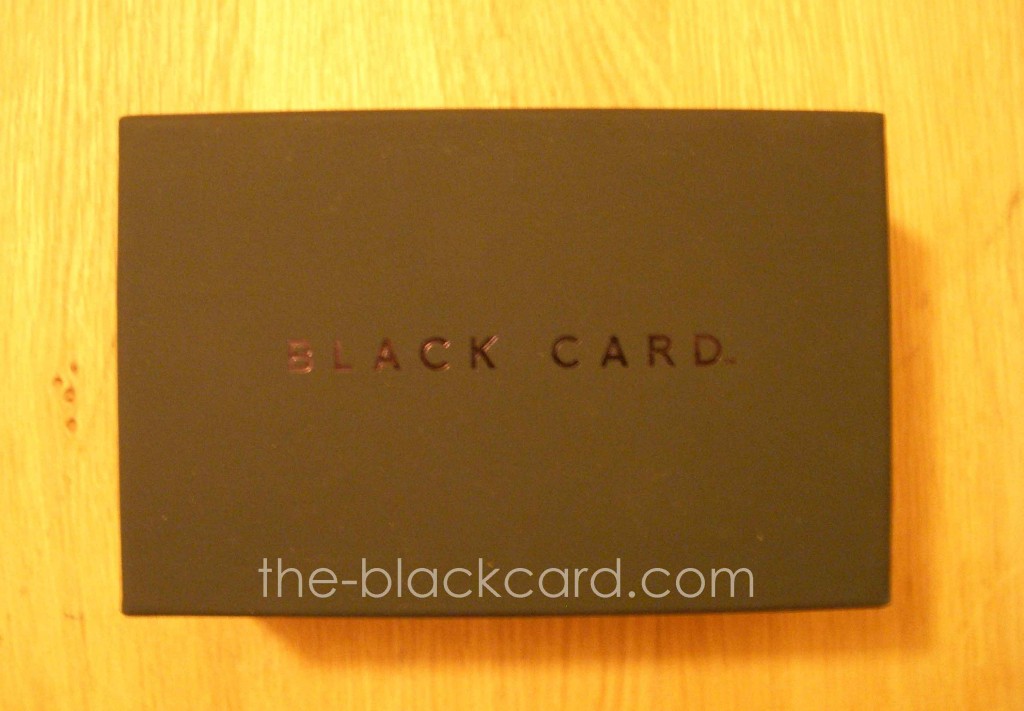 Open box including card terms and conditions, as well as Visa Black Card box.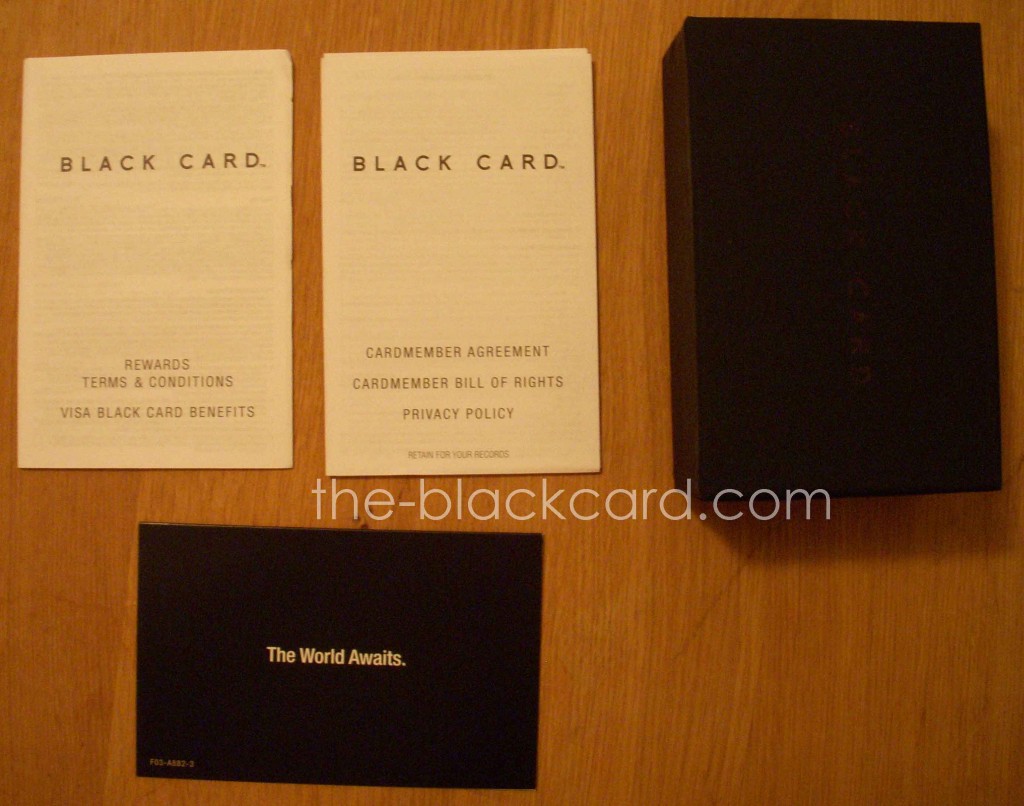 Black Card Concierge and Benefits Guide cover.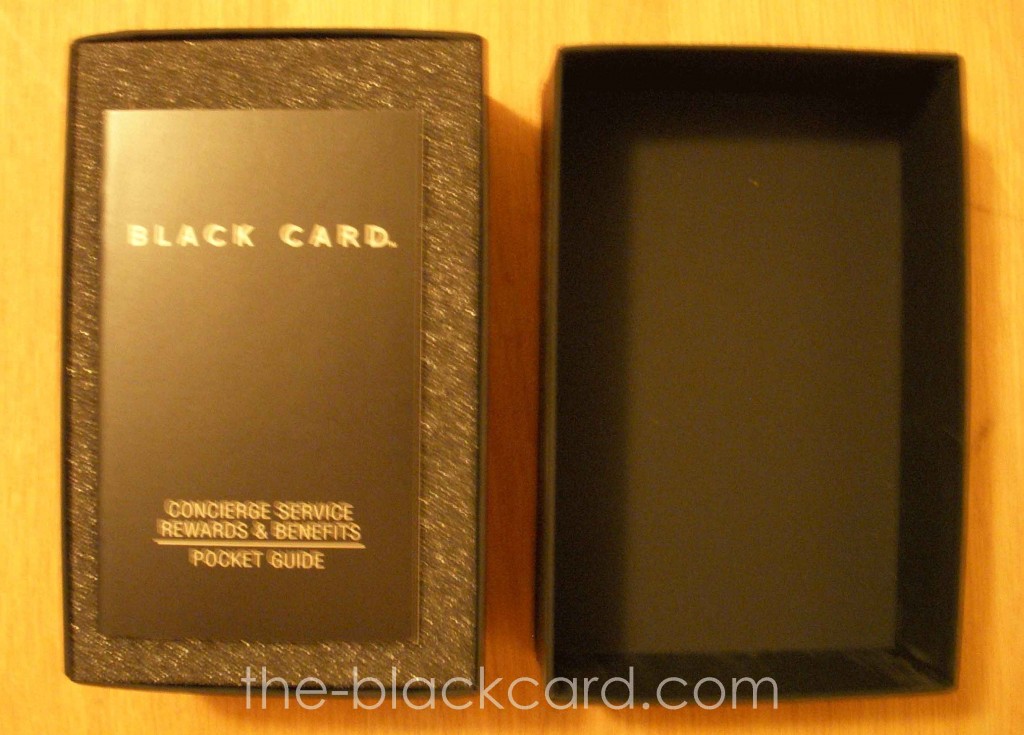 Details on The Concierge and Visa Black Card Benefits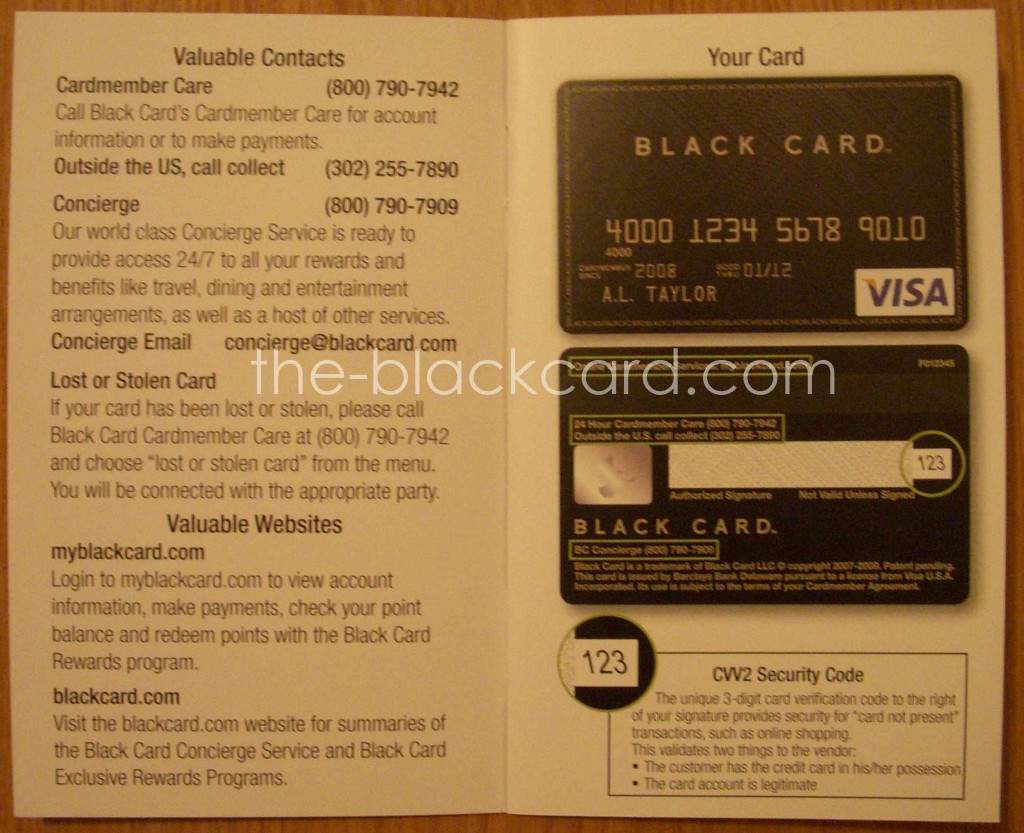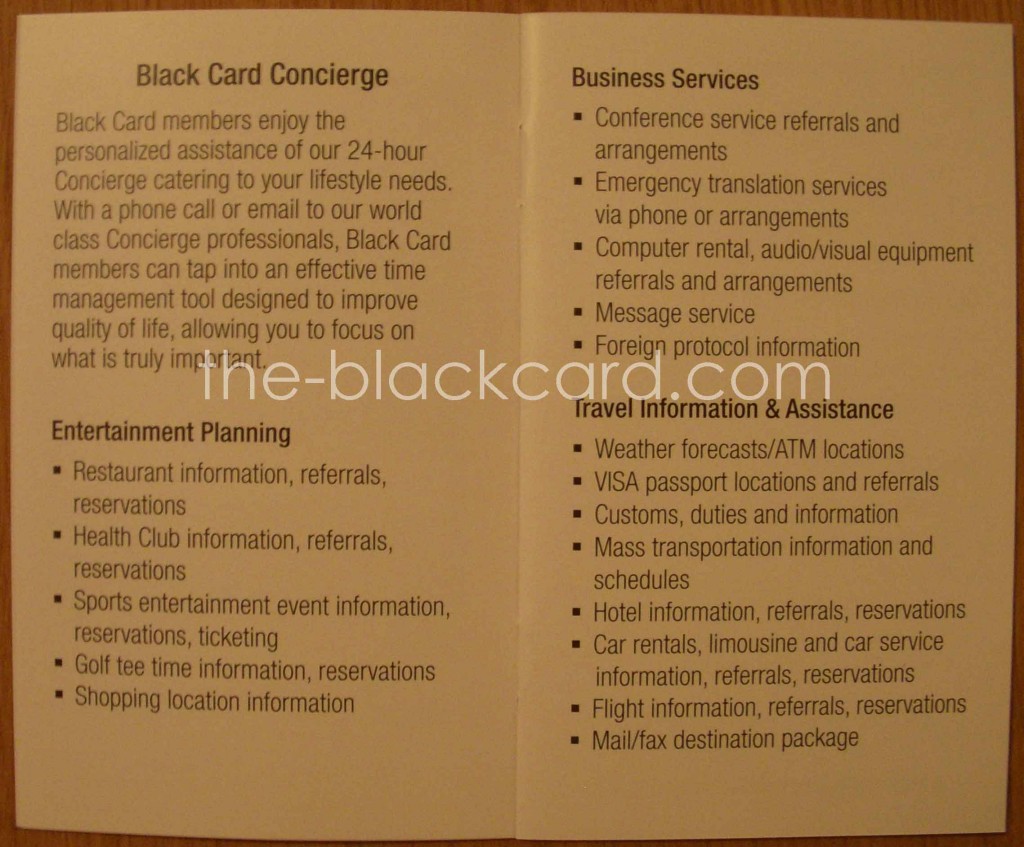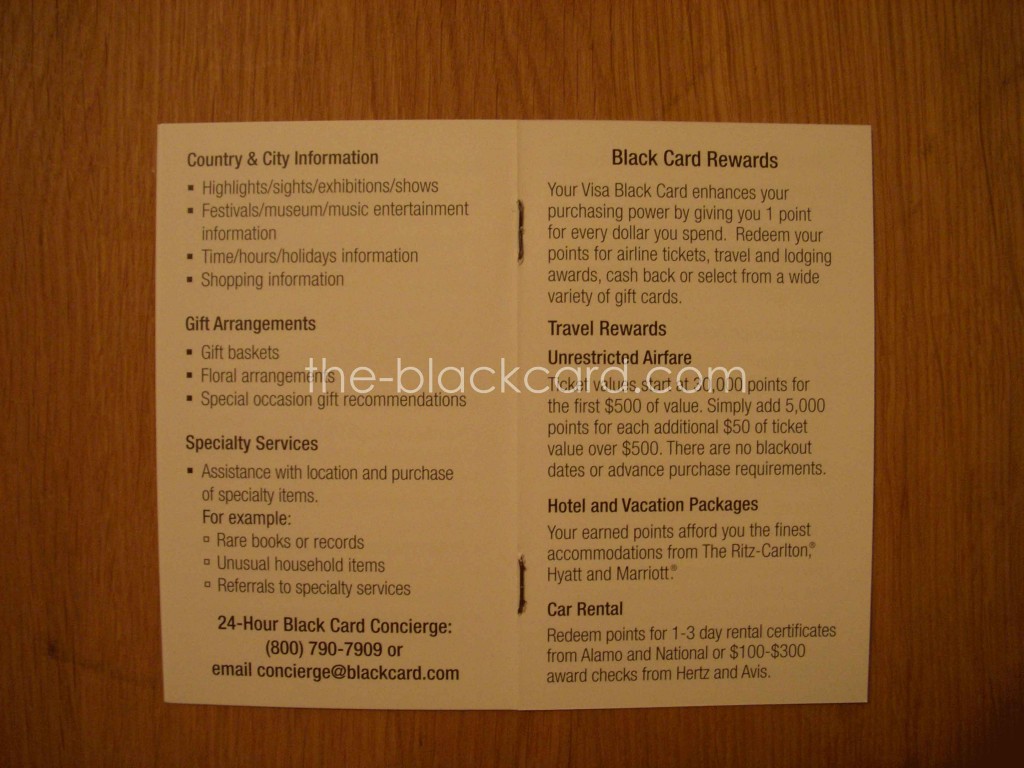 Details on the Visa Black Card Rewards Program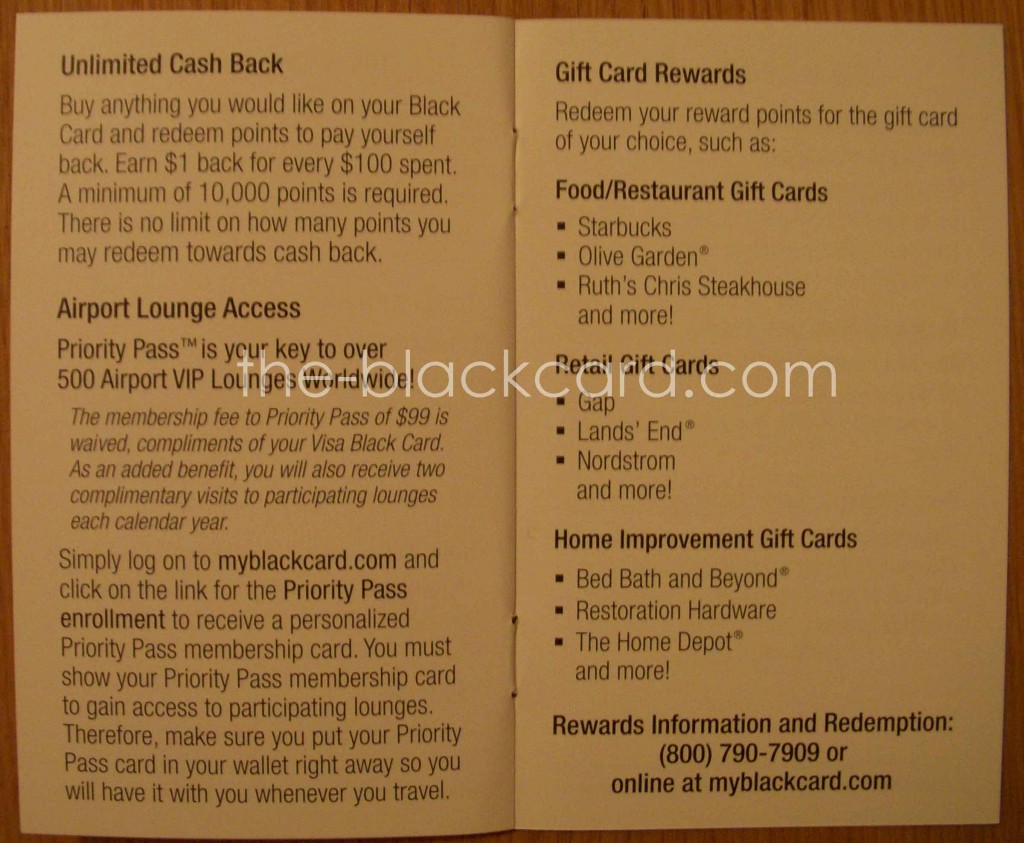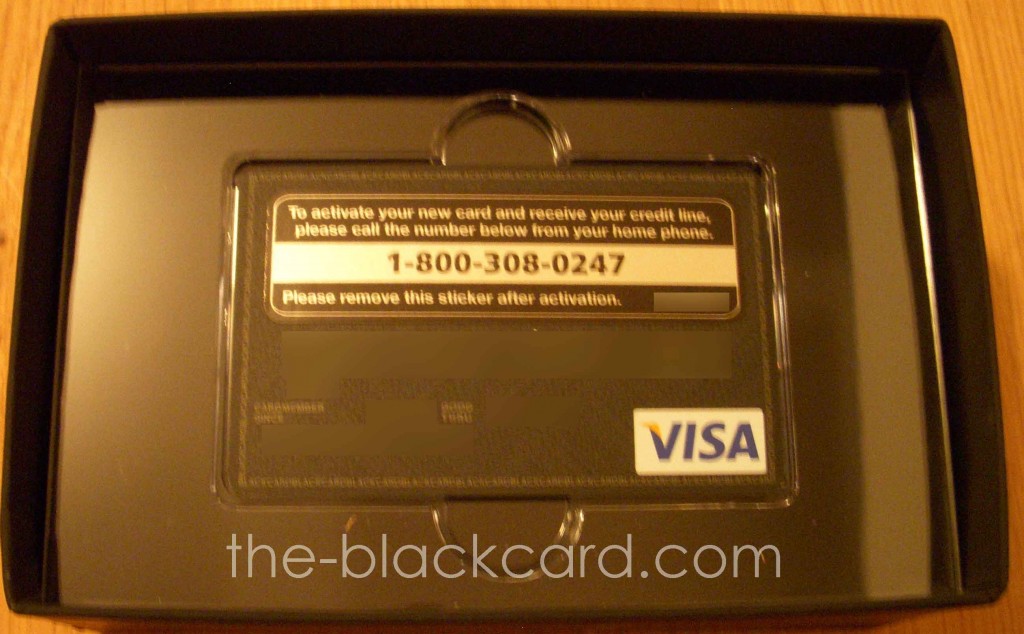 Here's an image of the front of the Visa Black Card in person.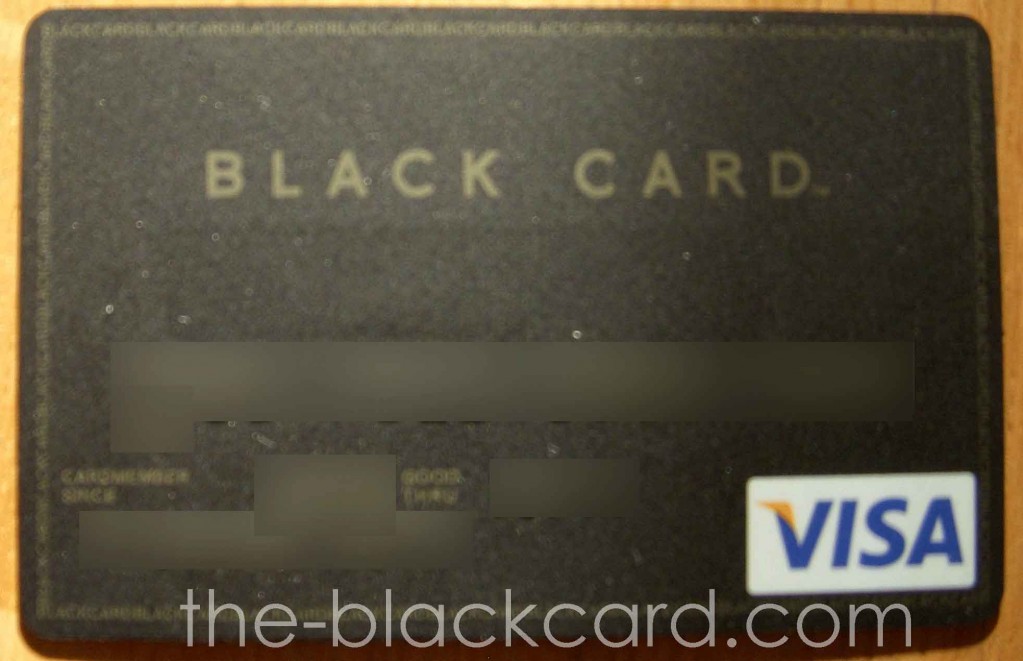 This is somewhat interesting as our reader expected the card to be stiff or special in some form since it is allegedly made from Carbon Graphite (Carbon Fiber), but apparently it feels and bends just like plastic.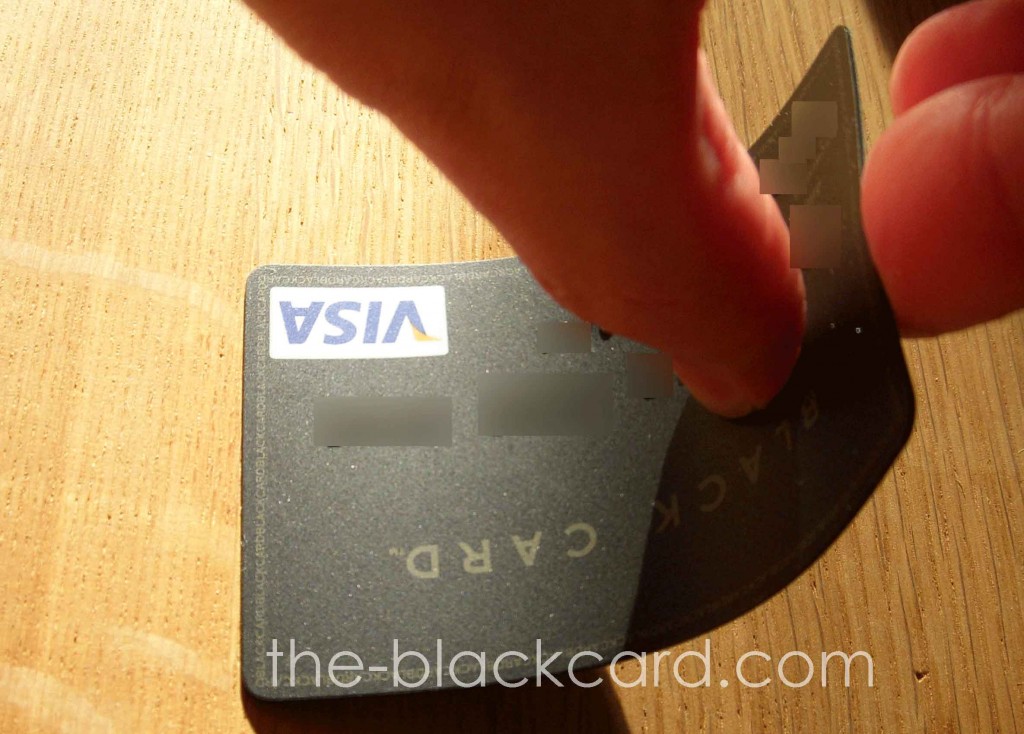 Our reader says they even felt weird putting the cards side by side, as the more they learn (and we learn too), they don't really compare.