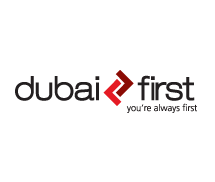 Dubai: 12 October, 2008 – Dubai First, the consumer finance company of Dubai Group, a member of Dubai Holding, today announced the Royale MasterCard®, its signature payment card offering, has been awarded the 'Best Premium Programme – Credit Award' by MasterCard Worldwide, a leader in advancing global commerce.
The Royale card program, the first diamond embedded MasterCard credit card in the region, was recognized at the MasterCard Worldwide APMEA (Asia/Pacific, Middle East and Africa) Product Forum 2008, which was held in Singapore between 7 and 8 October 2008. Dubai First was among a handful of UAE-based financial institutions that have been acknowledged by MasterCard for their excellence in delivering innovative products and services.
Accepting the award at a ceremony in Singapore, Ibrahim Al Ansari, CEO of Dubai First, said:
Dubai First and MasterCard Worldwide share an enriched business relationship that spans across several payment products. Among them, the Royale MasterCard remains our signature product, and one that represents the exclusivity of our offering. We are honored to receive this special commendation from MasterCard.
Launched in November 2007, the Royale is the only credit card in the South Asia, Middle East and Africa region embedded with a certified diamond set within a distinctive metal crest. Elegantly designed, the Royale is a sophisticated black card that is available by invitation only.
Created by Dubai First to address the unique needs of ultra high net worth individuals, the card has set new standards in the world of luxury credit cards through its unique services and benefits such as a Personal Relationship Manager and a Lifestyle Manager who provide essential support to every lifestyle aspect, from booking jets to arranging invitations to exclusive openings around the world.
For a person on the go, it meets last-minute requests, while offering insider information on select events through its global network. Dubai First has also put in place a substantial package of services like preferential packages for yacht charters, reservation services at the top restaurants around the world, VIP accesses to the top equestrian events, and much more.
Ravi Bhardwaj, Country Manager UAE, Dubai First said:
"The launch of the Royale World MasterCard signaled a new era in credit cards in the region. Highly differentiated from other premium cards, Royale represents an aspiration rather than just a lifestyle. Dubai First is proud to receive acknowledgment from its peers for Royale, and we look forward to introducing more innovations in the region's consumer finance segment."
Eyad Al Kourdi, Country Manager, UAE, MasterCard Worldwide said:
The Dubai First Royale World MasterCard credit card is a great example of how MasterCard works closely with our customer financial institutions to develop differentiated payment offerings that will appeal to the evolving lifestyle needs of the affluent consumer of today. We are delighted to present this award to Dubai First for the Royale World MasterCard credit card program, the second set of payment products launched by Dubai First just less than a year ago. We look forward to working closely with Dubai First as they continue to meet their vision in becoming a leading player in consumer finance across the Middle East and North Africa.
The MasterCard Worldwide APMEA Product Forum is an annual event, during which MasterCard honors its customer financial institutions from around the region for their excellence in promoting growth, technology and innovation in the payments industry.
Dubai First
Dubai First is the first consumer finance company of Dubai Group, established by Dubai Holding.  Dubai First was launched as a result of extensive research into the regional finance industry, which revealed that the market is heavily over banked but severely under served. Dubai First aims to fill this gap and distinguish itself by being a customer-focused, service-oriented consumer finance player. Dubai First's vision is to be market leader in consumer finance in the region.The strategy of the organization is to establish a center of multi-functional excellence in the UAE and leverage this to enter new markets. Dubai First currently offers credit cards and personal loans, with. Its signature product is the Royale MasterCard from Dubai First, an invitation-only sophisticated black card, fringed with a golden metallic border and embedded with a certified diamond set within a distinctive crest. For more information, please visit www.dubaifirst.com