Want a luxury lifestyle, but don't want to pay for it all of the time?
Richard Nilsson, an international lifestyle designer has launched a new Black Card as part of his "Residence Superieur" club, allowing members access to luxury lifestyle residences, dining, travel, and experiences at fractional cost.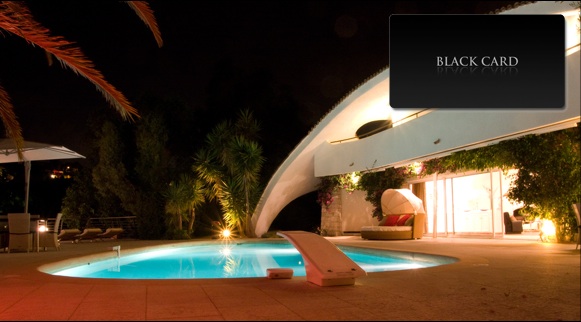 Sample card benefits include:
Access to Residence Superieur mansions (updated annually)
Access to Private Jet Service.
Invitations to the Residence Superieur events.
Access to the Residence Superieur Connoisseur Collection and shop
Yearly giveaways from the Connoisseur Collection
Access to the exclusive printed version of Superieur magazine.
Access to the Residence Superieur network.
All of this will cost you 200,000 euros per year.