Ah yes, yet another reference to The Black Card in hip hop. I'm going to venture to guess that Lil Wayne is a rapper today with a lot of money. This 26-year-old from Louisiana is not playin' when it comes to to making cake. By the way, if you didn't know, his label has the fitting name of Cash Money Records.
Weezy is not lying when he says,
Okay I'm Weezy Baby
And I Am From The South Where We Call All Our Women Baby
Hey Baby Hey Baby
All Day I ask Hey Hey Hey
I'm Ballin Like Phay-a-way
3 Letter Credit A-Okay
Black Car Black Card
Girl I Got A Black Card
Can I Buy Some Of Your Time And Charge It To My Black Card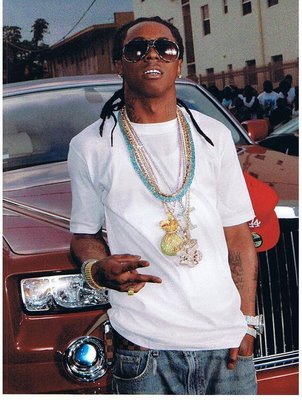 On a final note, the original version of this track by artist Lloyd was featured in the multi-million dollar game Grand Theft Auto IV. The GTA IV Game garnered a whopping total of $600 million one week from its release date.