If you have a Black Card, you probably have a tendency to buy the most expensive things that money can buy. Psychologically, perhaps you feel that when you spend more money on something you get greater quality in return. I mean, sure, the expression "you get what you pay for," doesn't always hold true. However, it probably holds true most of the time.
Luxury addicts far and wide can bling their MacBooks with these designs first revealed at CeBIT 2008. If you have the means and feel the need to stand out, then perhaps one of these MacBooks is for you. Get your Black Card ready for purchasing a gold-plated MacBook Pro (photos below); or, if that's not enough, go for the world's most expensive MacBook Air (video below).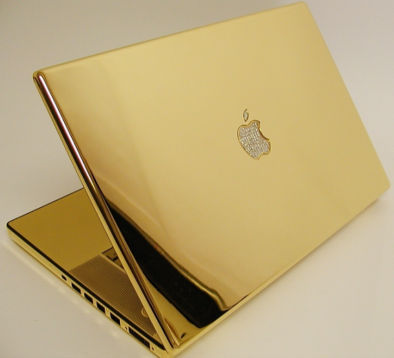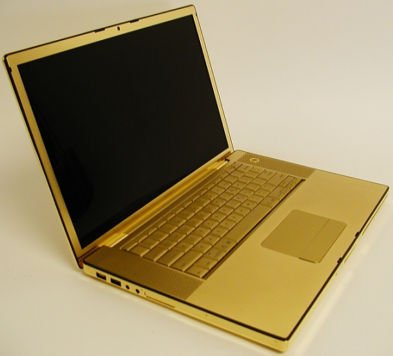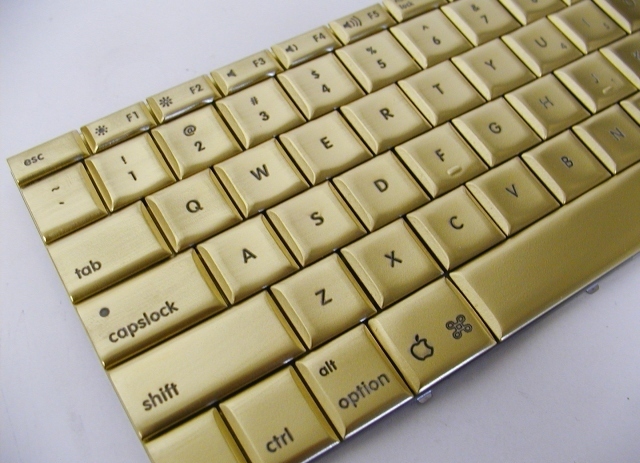 For gold-plating your MacBook Pro, it costs between $1200-$1500, and takes two to four weeks to modify. Bear in mind, though, that this also includes paint-matching the keyboard and track pad, and re-etching the keys so the backlight shines through them. If you really want to get your bling on, you can request a diamond-studded logo of your own choosing to replace the Apple logo.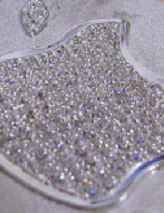 For the MacBook Air design, nicknamed "Golden Age," you'll be dropping about $40,000.00 USD to have your computer decked in 12,000 Swarovski crystals. The crystals are even shinier than usual due to a coating of 24k gold set beneath them. Construction of a "Golden Age" takes about one week due to the fact that its crystals are set by hand. There's no better way to be flashy with your computer than with one of these modified Apple laptops.